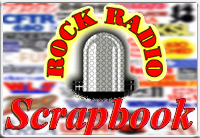 AIRCHECK OF THE WEEK
Edition #1173
Week of December 5, 2021


Talent: BILL BALLANCE
Station: KFWB Los Angeles
Date: December 1, 1962
Time: 46:28 (Pt. 1, unscoped)
18:50 (Pt. 1, scoped)
"Bill has many imitators, but no rivals." So gushed Time in the 1970s. The subject of the piece was Bill Ballance, one of southern California's most popular announcers.
Much of Ballance's reputation was gained during his years at KFWB from 1955 to 1965. He held down the evening shift during much of that time. In 1958, he became one of the original Swingin' Seven Gentlemen when Chuck Blore and KFWB introduced the ground-breaking Color Radio format. Prior to KFWB, Ballance hosted "Ballance in the Night" on KNX in the early '50s.
Ballance was a great communicator, a reputation enhanced later in his career by his controversial KGBS talk show Feminine Forum. Originating in the early '70s, that show is considered to be the forerunner of the "shock talk" genre later made popular by hosts like Don Imus and Howard Stern. He then took his show to KFMB San Diego for 15 years. All told, his radio career spanned more than a half-century, with stops at KNX, KFWB, KGH, KGBS, KABC and KWIZ Los Angeles, KOA Denver, KNBR San Francisco, and Honolulu stations KHVH and KGMB.
Ballance died September 23, 2004 at the age of 85.
Hear Bill Ballance on KFWB (UNSCOPED) here.

Hear Bill Ballance on KFWB (SCOPED) here.

(The Jim Southern Collection)


The Aircheck of the Week PREVIEW!



We're previewing the Aircheck of the Week on Facebook. Every Friday, we post the audio link to the Aircheck of the Week on Facebook with the full feature to follow on Sunday as usual.
---