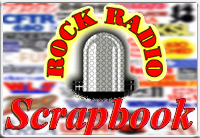 AIRCHECK OF THE WEEK
Edition #1183
Week of February 20, 2022


Talent: SCOTT MILLER
Station: CFTR Toronto
Date: February 7, 1979
Time: 55:00 (unscoped)
11:42 (scoped)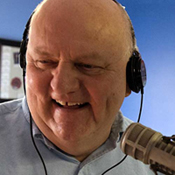 "You don't need hair to rock 'n roll"
From Vancouver in the west to Maine in the east - and many points in return - Scott Miller has been everywhere.
It all started at CKNR Eliot Lake, Ontario, where he jocked in 1974-75. This greatly-talented jock soon moved on to bigger fish - CJME Regina, CJAB Moose Jaw, CKOM Saskatoon - before arriving at CFTR in 1979. That same year Miller moved to CKLW for an 11-year stint, the first five on the AM side then over to FM.
After 'CK, Scott Miller went to WKSG Mount Clemens/Detroit for a brief stop in 1990, then over to WOMC Detroit for a brief stay. Then a nine-year stay at WJMK-FM Chicago starting in 1992. In 2001 Miller went to WGRV-FM Detroit which during its time there changed calls to WMGC-FM. The rest of the decade was spent at WSRZ-FM Sarasota, Florida, WRLL Chicago (voicetracked from Sarasota), WRVR (The River) Memphis, and CKCL Vancouver. He was then at WOLX-FM Madison, Wisconsin, and voicetracked WKTK-FM Gainesville-Ocala, Florida.
Miller has been at WQCB Bangor, Maine, the past six-and-a-half years.

Enjoy Scott Miller on CFTR (UNSCOPED) here.

Enjoy
Scott Miller
on
CFTR
(SCOPED) here.

(The Don Shuttleworth Collection)


The Aircheck of the Week PREVIEW!



We're previewing the Aircheck of the Week on Facebook. Every Friday, we post the audio link to the Aircheck of the Week on Facebook with the full feature to follow on Sunday as usual.
---