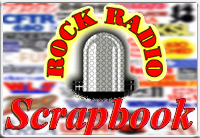 AIRCHECK OF THE WEEK
Edition #1132
Week of February 21, 2021

Talent: DAN NEAVERTH
Station: WKBW Buffalo, New York
Date: February 24, 1964
Time: 46:39 (unscoped)
22:59 (scoped)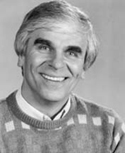 Danny moved Buffalo's fanny for more than half a century.
A native of South Buffalo, Dan Neaverth got his start in radio in 1957, doing afternoon drive at WFRM in Coudersport, Pennsylvania. Two years later, he moved at WDOE Dunkirk, New York, then in 1959 began a two-year stay at WBNY Buffalo. He got his big break in 1961, when WKBW hired him to do afternoon drive. He spent the next nine years doing the drive show at 'KB, before being promoted to mornings in 1970.
Neaverth spent 18 years in morning drive at 'KB, where he developed his trademark signature lines like "Danny moves your fanny" and "I got up early today so I could the first kid on the block to say good morning." He also served as PA announcer for the now-defunct Buffalo Braves of the NBA - "that's two for (Bob) McAdoo" - while handling similar chores for the NFL's Buffalo Bills for 13 years. Neaverth also did the noon weather forecasts for WKBW-TV for several years even though he was not a trained meteorologist.
Nearly a year after the station - now known as WWKB - went to satellite oldies in 1988, Neaverth became morning man at WHTT-FM (Oldies 104), which had just switched to oldies. His sons Dan, Jr., and Darren plus his daughter-in-law P.J. Foxx were also on-air there too. After Neaverth and Oldies 104 parted company in the late '90s, he surfaced again in mornings from 2003 to 2006 at a short-lived revival of the old 'KB at WWKB. He came back again to do a once-a-week shift at WECK from 2017 to 2019, putting the cap on a career that began at the start of the Space Age and ended in the time of COVID.
Neaverth, who made some 2,500 charitable appearances over the years, is a member of the New York State Radio Hall of Fame and the Buffalo Broadcast Pioneers Hall of Fame. He's also recognized in the Rock and Roll Hall of Fame in Cleveland.
Enjoy Dan Neaverth at WKBW on February 24, 1964 (UNSCOPED) here.

Enjoy Dan Neaverth at WKBW on February 24, 1964 (SCOPED) here.

(The Bob Skurzewski Collection)

---
Talent: TOM SHANNON, SANDY BEACH
Station: WKBW Buffalo, New York
Date: February 14, 1964
Time: 46:06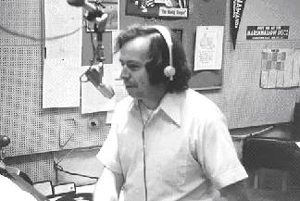 Sandy Beach at the WKBW mic
A familiar voice returned to the WKBW airwaves in 1984.
Sandy Beach, a popular 'KB personality from 1968 to 1974, left the Queen City for stops in Erie, Pennsylvania, San Francisco and Milwaukee, only to return a decade later to his familiar spot in afternoon drive.
We have Beach's entire return show, preceded by a little bit of Tom Shannon's "Pure Gold" program.
Enjoy Tom Shannon and Sandy Beach from February 14, 1984 here.

(The Bill Dulmage Collection)


The Aircheck of the Week PREVIEW!



We're previewing the Aircheck of the Week on Facebook. Every Friday, we post the audio link to the Aircheck of the Week on Facebook with the full feature to follow on Sunday as usual.
---