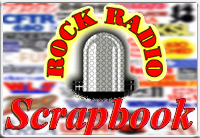 AIRCHECK OF THE WEEK
Edition #1128
Week of January 24, 2021


Talent: THE REAL DON STEELE, JOE NASTY
Station: KTNQ Los Angeles
Date: January 30, 1977
Time: 1:00:21 (unscoped)
11:14 (scoped)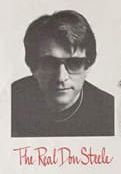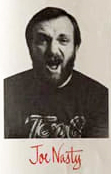 With the golden age of high-energy Top 40 AM radio slipping away, KTNQ reached one more time for the brass ring. Michael Hagerty tells us more...
"KTNQ signed on a few minutes before local sunset on the day after Christmas, December 26, 1976. The first voice was its Program Director, Jimi Fox. The entire airstaff (The Real Don Steele, Chuck Browning, Joe Nasty, Nancy Plum, Beaver Cleaver, Rich Brother Robbin, Willie B. Goode and John Driscoll) followed, doing a few minutes each.
Charlie Tuna didnít arrive until September 25, 1978. In September of 1976, he was still PD and mornings at KIIS AM/FM and would go to KHJ (replacing Charlie Van Dyke) in May of 1977.
Jack Armstrong arrived in June of 1978 to do morning drive, as (by then) PD John Driscoll found that programming a radio station and doing a morning show was just too much. That same week, Storer announced KTNQ would be going Country in 90 days, with their FM (KHTZ) going Top 40, but automated in some dayparts.

Thatís when Steele quit.
I donít know what they did in the interim, but on the day Tuna arrived, Armstrong went to afternoons.
Machine Gun Kelly arrived March 18, 1978, did a year in evenings and was gone.
Of course, the AM/FM format flip never happened, the stations were sold to separate owners, KTNQ went Spanish on July 31, 1979 and the remaining Ten-Q airstaff (Tuna, Sebastian, Jim Conlee, Armstrong and Beaver Cleaver) continued on KHTZ, whose owners decided in September that they should be AC, not top 40, and let everyone go except Tuna."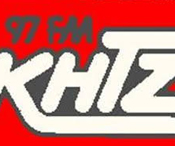 This is high-energy radio at its best. Enjoy!
Enjoy The Real Don Steele and Joe Nasty on KTNQ from January 30, 1977 (UNSCOPED) here.

Enjoy The Real Don Steele and Joe Nasty on KTNQ from January 30, 1977 (SCOPED) here.

(The Joe Fazio Collection)


The Aircheck of the Week PREVIEW!



We're previewing the Aircheck of the Week on Facebook. Every Friday, we post the audio link to the Aircheck of the Week on Facebook with the full feature to follow on Sunday as usual.
---