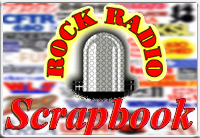 AIRCHECK OF THE WEEK
Edition #1129
Week of January 31, 2021


Talent: MIKE MARSHALL
Station: CKFH Toronto
Date: January 17, 1980
Time: 45:57 (unscoped)
17:42 (scoped)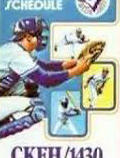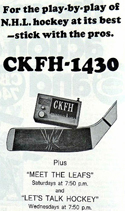 Most of the listening public knew it for the Leafs and Blue Jays, but there was far more to CKFH in 1980 than Toronto's leading sports teams.
Having dropped country, the station had a nice soft AC format - and an impressive array of air talent.
In January 1980, Mike Marshall was a recent arrival, inbound from CFTR. He's joined on this aircheck by newscaster Al Michaels (not to be confused with the ABC sportscaster of the same name), Chris Layton on traffic and Scott Ferguson on sports. Bob McCown - who had a late-night sports program at the time - makes a brief appearance. John Gilbert and Rob Cowan are heard in commercials.
A scant 15 months later, CKFH became CJCL as Foster Hewitt's 30-year ownership of the station at 1 Grenville came to an end.
Enjoy Mike Marshall on CKFH (UNSCOPED) here.

Enjoy Mike Marshall on CKFH (SCOPED) here.

(The Don Shuttleworth Collection)


The Aircheck of the Week PREVIEW!



We're previewing the Aircheck of the Week on Facebook. Every Friday, we post the audio link to the Aircheck of the Week on Facebook with the full feature to follow on Sunday as usual.
---