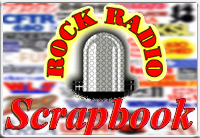 AIRCHECK OF THE WEEK
Edition #1253
Week of July 16, 2023


Talent: CHUCK DUNAWAY
Station: KILT Houston
Date: July 11, 1966
Time: 35:43 (Pt. 1, unscoped)
21:18 (Pt. 1, scoped)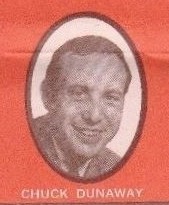 Some jocks are born to do the morning show.
Chuck Dunaway owned afternoon drive.
The entertaining jock worked the all-important afternoon drive shift at nearly every major station he jocked at: KILT Houston, KLIF-AM Dallas, WKY Oklahoma City, WABC New York (where he worked nights) and WKYC and WIXY Cleveland.
When he was done with jocking, Dunaway moved into ownership, owning and operating six FM and two AM stations in Joplin, Missouri.
Dunaway, who got started in radio with a weekly show at KLVL Houston in 1952, eventually graduated to the biggest market in the U.S. - New York City. He was the night-time jock at WABC when that station joined the Top 40 wars in December, 1960. Disillusioned with the station's wide playlist, he returned briefly to his old stomping grounds at WKY, then moved into programming at KBOX Dallas. But before long he was back in his familiar afternoon drive slot at KLIF, before moving downstate to the same shift at KILT.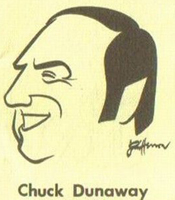 After KILT, Dunaway moved to Cleveland in the latter half of the '60s and did afternoon drive at WKYC and WIXY, then moved to a couple of stations in Austin, Texas. After that, Dunaway went into radio management and ownership.
Dunaway has been inducted into both the Texas Radio Hall of Fame and the Radio-Television Hall of Fame in Ohio.
Enjoy Chuck Dunaway on KILT (UNSCOPED) here.

Enjoy Chuck Dunaway on KILT (SCOPED) here.

(The Joe Fazio Collection)



The Aircheck of the Week PREVIEW!



We're previewing the Aircheck of the Week on Facebook. Every Friday, we post the audio link to the Aircheck of the Week on Facebook with the full feature to follow on Sunday as usual.
---