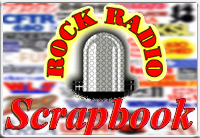 AIRCHECK OF THE WEEK
Edition #1253
Week of July 9, 2023


Talent: DICK BIONDI
Station: WLS Chicago
Date: December 1962
Time: 42:51 (unscoped)
18:14 (scoped)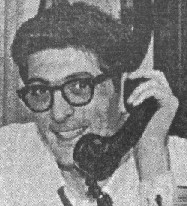 When Dick Biondi arrived at WLS in 1960, no one knew this would be the beginning of a more than half-century love affair with the Windy City.
Biondi spent most of the rest of his career in Chicago, with sidesteps to Los Angeles, Boston, Cincinnati and an 11-year stay at WNMB North Myrtle Beach, South Carolina (which gave him a chance to work on his golf game).
Biondi returned to Chicago to stay in 1984, when he arrived first at WBBM-FM then WJMK-FM. After that station ended its oldies format in 2005, he later resurfaced at True Oldies 95.7 (WZZN) which later became WLS-FM. It proved to be final stop in a 67-year career for Biondi, which began in 1951 at WCBA Corning, New York.
Dick Biondi died June 26, 2023 at age 90.
Enjoy Dick Biondi at WLS (UNSCOPED) here.

Enjoy Dick Biondi at WLS (SCOPED) here.

(The Don Shuttleworth Collection)



The Aircheck of the Week PREVIEW!



We're previewing the Aircheck of the Week on Facebook. Every Friday, we post the audio link to the Aircheck of the Week on Facebook with the full feature to follow on Sunday as usual.
---