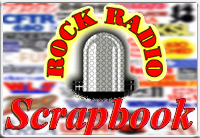 AIRCHECK OF THE WEEK
Edition #1237
Week of March 19, 2023


Talent: JACK ARMSTRONG
Station: KKHR Los Angeles
Date: November 1, 1984 (Pt. 1)
Time: 45:05 (unscoped)
11:44 (scoped)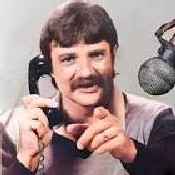 The master at work.
Jack Armstrong, slightly more reserved than we've heard him previously in his career, displays his usual perfect timing on this aircheck from near the end of his time in the Top 40 format.
The tidbits of artist information he includes on virtually every intro make this a great listening experience. Check out his intro on Out of Touch by Hall and Oates.
After KKHR, Jack had one more Top 40 stop - KBOS Fresno, California in 1988. After a few years at oldies-formatted WMQX in Greensboro, North Carolina in the '90s, he concluded his career at another oldies outlet - WWKB Buffalo in 2006.

Big Jack died on March 23, 2008 at age 62, after a fall at his home in High Point, North Carolina.
Enjoy Jack Armstrong on KKHR (UNSCOPED) here.

Enjoy Jack Armstrong on KKHR (SCOPED) here.

(The Joe Fazio Collection)


More 1986 airchecks here!


The Aircheck of the Week PREVIEW!



We're previewing the Aircheck of the Week on Facebook. Every Friday, we post the audio link to the Aircheck of the Week on Facebook with the full feature to follow on Sunday as usual.
---