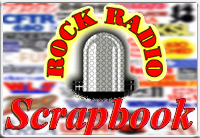 AIRCHECK OF THE WEEK
Edition #1220
Week of November 13, 2022


Talent: MEG GRIFFIN
Station: WXRK (K-Rock) New York
Date: 1988
Time: 1:03:16 (unscoped)
15:51 (scoped)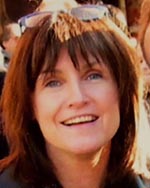 She almost became a VJ, but Meg Griffin preferred to remain a DJ.
Griffin - who started her disc jockey career in 1975 alongside Howard Stern at WRNW in Briarcliff Manor, New York - was originally set to be a VJ on MTV when it launched in August, 1981. However, she decided against it at the last minute and Martha Quinn replaced her.
Griffin's half-century in radio has included stints at K-Rock (WXRK), WNEW-FM and WBAI in New York. "Megless" has also jocked on WLIR on Long Island, WMMR in Philadelphia and University of Massachusetts Boston station WUMB-FM.
Griffin is a long-time host at Sirius-XM, dating back to before the 2008 merger of the two services. She was in a 2015 documentary about radio DJs in I Am What I Play, directed by Canadian Roger King.
Enjoy Meg Griffin on K-Rock (UNSCOPED) here.

Enjoy Meg Griffin on K-Rock (SCOPED) here.

(The Joe Fazio Collection)

The Aircheck of the Week PREVIEW!



We're previewing the Aircheck of the Week on Facebook. Every Friday, we post the audio link to the Aircheck of the Week on Facebook with the full feature to follow on Sunday as usual.
---