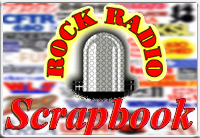 AIRCHECK OF THE WEEK
Edition #1113
Week of October 11, 2020


Talent: WOLFMAN JACK
Station: XETRA Tijuana-Rosarito
Date: October 22, 1987
Times: 46:41 (unscoped)
12:52 (scoped)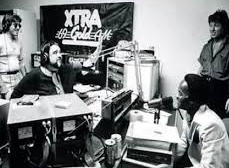 Some facts about Wolfman Jack that you may not have known:
- Native of Brooklyn, lived in Bevidere, N.C., for the last six years of his life.
- Birth name was Robert Weston Smith; he had it legally changed to Wolfman Jack.
- Sold encyclopedias and Fuller brushes door-to-door before going into broadcasting.
- Used the nom-de-plumes Big Smith, Daddy Jules and Roger Gordon early in his career.
Wolfman Jack briefly managed Minneapolis station KUXL.
- Ordained minister in the Universal Life Church.
- Cameo on American Graffiti was filmed at KRE in Berkeley, Calif.; the royalties from that appearance gave him an income for life.
- At one time, Wolfman Jack was on 2,000 stations in 53 countries.
- Had two children - a boy and a girl - by his wife Lucy Lamb Smith.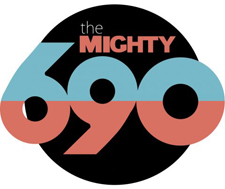 On this 1987 aircheck, Wolfman Jack returns to his border blaster roots for this one-off appearance at The Mighty 690, XETRA.
Enjoy Wolfman Jack on XETRA (UNSCOPED) here.

Enjoy Wolfman Jack on XETRA (SCOPED) here.


(The Joe Fazio Collection)


The Aircheck of the Week PREVIEW!



We're previewing the Aircheck of the Week on Facebook. Every Friday, we post the audio link to the Aircheck of the Week on Facebook with the full feature to follow on Sunday as usual.
---