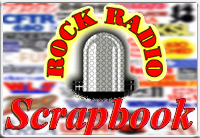 AIRCHECK OF THE WEEK
Edition #1167
Week of October 24, 2021


Talent: JIM CARSON
Station: KFRC San Francisco
Date: October 15, 1970
Time: 40:47 (unscoped)
11:50 (scoped)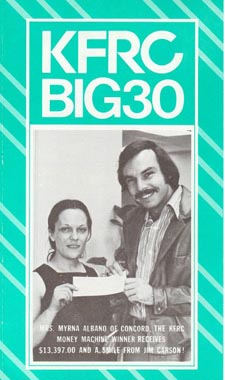 Jim Carson saw a lot of the world before settling into a long and successful career in California radio.
The man born Vic Gruppie served in Panama and Korea twice as part of Armed Forces Radio, with gigs at the Korean Network and the Southern Command Network in Panama.
After that, Carson jocked at some of California's biggest stations, including KGB San Diego, KYNO Fresno, California, KFRC San Francisco, KHJ, KBBQ (as Jim Grayson) KBLA (as Vic Gee), KIQQ (for 16 years), K-Lite and K-Earth 101 (22 years) Los Angeles. The velvet-voiced Carson was a steady performer with a conversational approach that served him well during a career that lasted more than half-a-century.
Enjoy Jim Carson on KFRC (UNSCOPED) here.

Enjoy Jim Carson on KFRC (SCOPED) here.


(The Joe Fazio Collection)
More 1970 airchecks here!

The Aircheck of the Week PREVIEW!



We're previewing the Aircheck of the Week on Facebook. Every Friday, we post the audio link to the Aircheck of the Week on Facebook with the full feature to follow on Sunday as usual.
---