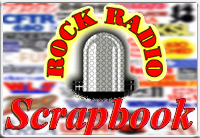 AIRCHECK OF THE WEEK
Edition #1261
Week of September 10, 2023


Talent: SCOTT CARPENTER w/CANADIAN GRAFFITI
Station: CHUM Toronto
Date: September 8, 1974
Time: 13:39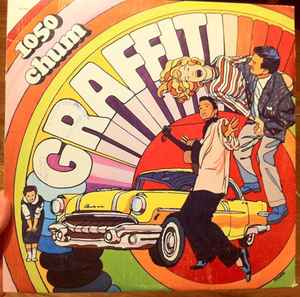 It may have been CHUM's finest hour.
On a Sunday night in September 1974, some 100,000 "greasers" crammed Toronto's Nathan Phillips Square to experience a live, on-stage version of CHUM's wildly popular "Canadian Graffiti" oldies show with host Scott Carpenter.
Not only did it display the popularity of Canadian Graffiti, it also showed the magic of
CHUM at the height of its popularity
.
Scott Carpenter talked to
Rock Radio Scrapbook
about the show...
"One afternoon Bob Wood (CHUM PD) and I were discussing the impact of American Graffiti. We wondered what would happen if we attempted to recreate a show from the 50s complete with jingles, commercials, bits etc. We used the "Cruisin'" albums as a template of sorts. We thought we'd try it once for the hell of it, obviously having no clue how big it would become.
Once I managed to damn near shut down the whole town. I had no bit for the night and remembered a neon sign outside a radio station in Grand Rapids, Mich. The jock sat next to a window facing the street, and whenever a car would go by he could hit a button and light the sign which read "HONK". I figured it was the best I could do so I began counting it down. "You're now 2 hours and 10 minutes from the "Big Honk", "You're now one hour and 20 minutes from the "Big Honk".
At 10 I walked out to the newsroom just to see if anyone had showed. Imagine my shock when I looked out at hundreds of cars lined up on either side of Yonge street, flashers flashing, waiting for their moment in the sun! At 10 the place went up like an air raid. I'm told we blew out the police switchboard! Naturally I expanded on this theme until Wood pulled the plug after I unleashed the "Big Flush". Use your imagination!
That show was an enormous success, and to think it started with an off-the-cuff idea during a chat in JRWs office. We may be geezers now but we love to get together and chat about these, and the other great times we had during out CHUM years."
Enjoy Scott Carpenter with "Canadian Graffiti" on CHUM here.

(The CHUM Archives/Bob Laine and Doug Thompson)

The Aircheck of the Week PREVIEW!



We're previewing the Aircheck of the Week on Facebook. Every Friday, we post the audio link to the Aircheck of the Week on Facebook with the full feature to follow on Sunday as usual.
---