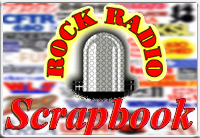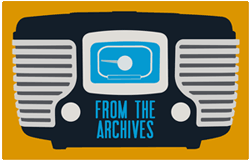 Subject: WABC STRIKE MONTAGE
Station: WABC New York
Date: March-April, 1967
Time: 5:55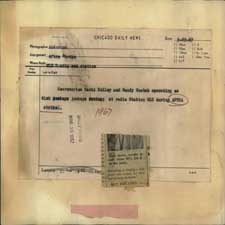 (Chicago's WLS also needed fill-ins during the AFTRA strike.)
(Larger view here.)
The jocks were gone, but the rock went on.
From March 29 to April 10, 1967, a strike by the American Federation of Television and Radio Artists (AFTRA) forced radio and TV stations in the U.S. to scramble to find on-air talent. WABC was no exception, as managers took the place of union air staff during the 13-day labour action.
On this aircheck, you'll hear ABC press relations executive Marty Grove filling in for all-night man Charlie Greer. Chief engineer Bernie Koval - calling himself Bernie the K - takes over for midday man Ron Lundy. John Rook - then program director of Pittsburgh's KQV but headed to the same position at Chicago's WLS - subs for afternoon driver Dan Ingram as Johnny Rowe. And WABC assistant program director Jeff Berman takes the place of night-time jock Cousin Brucie.
"There weren't many glitches during the strike," Grove told musicradio77.com in 2007. "Management seemed pleased. It was an exciting time. I think we were just hitting our stride and liking it when the strike ended."
Enjoy the Strikebound Sound of WABC here.

(Scrapbook archives)

---
Subject: WABC "SUPER PICKETS" PROMOS
Station: WABC New York
Date: March-April, 1967
Time: 1:51
Program director Rick Sklar found promotional ideas in everything, including the WABC strike of 1967.
Listen to a couple of WABC "Super Pickets" promos here.

(Scrapbook archives)

---