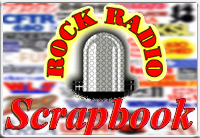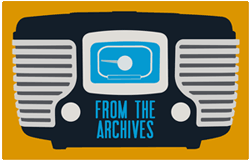 Talent: BOB "BOBBY" MITCHELL
Station: KYA San Francisco
Date: April 14, 1961
Time: 59:00 (unscoped)
24:09 (scoped)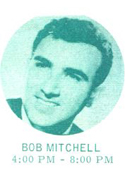 Taken too soon, Bob Mitchell/Tripp is one of Top 40 radio's unsung heroes.
Born Michael Guerra, Jr., in Oakland, New Jersey, Mitchell jocked in Atlantic City, Raleigh, North Carolina, then moved up to Philadelphia with stops at WPEN and WIBG. In 1961, Mitchell moved to KYA "Swingin' 60" along with future progressive radio pioneer Tom Donahue (WIBG) and Peter Tripp from WMGM New York. Mitchell Mitchell and Donahue became business partners and promoted the final Beatles concert, at San Francisco's Candlestick Park, on August 29, 1966. Mitchell also managed the group Beau Brummels ("Laugh, Laugh, "Just a Little") and Bobby Freeman ("C'mon and Dance").
By 1967, Mitchell - now using the air name Bobby Tripp - had moved to hugely popular Boss Radio KHJ Los Angeles under Jacobs. All this time, he was working under the knowledge he had a chronic blood disease that would likely cut his life short. It did, on July 19, 1968 at UCLA Medical Center, of Hodgkin's Disease. He was just a week past his 40th birthday. Hearing of his death, KHJ program director Ron Jacobs, proclaimed, "Radio has been around for about fifty years, and there never was a better disc jockey than Bobby Tripp."
Times were so different in 1961. On this aircheck, Mitchell gives out the name and address of a prize winner! Imagine that happening now? And one of the newscast items mentions that officials might lower Golden Gate tolls to 15 cents, but were worried too many people might lose the bridge if the fare went down.
Enjoy Bob "Bobby" Mitchell on KYA (UNSCOPED) here.

Enjoy Bob "Bobby" Mitchell on KYA (SCOPED) here.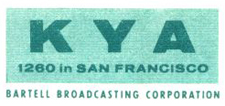 (The Joe Fazio Collection)
---