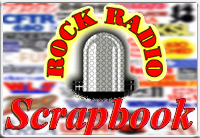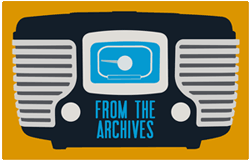 Talent: BOB DAYTON
Station: KRLA Los Angeles
Date: August 14, 1969
Time: 44:48 (unscoped)
15:58 (scoped)
It was a gaffe that would have sunk most careers, but Bob Dayton not only survived - he thrived.
On August 5, 1965, Dayton marked the anniversary of the Hiroshima bombing by playing "Sixteen Candles" by the Crests. He might have gotten away with it, but the wife of ABC Chairman Leonard Goldstein just happened to be listening with a group of Hiroshima survivors. Dayton was fired immediately after his shift and the story went nationwide.
Undaunted, Dayton went to Los Angeles and had a gig at KBLA by the end of the year. He later moved to KRLA and returned to New York in the '70s with gigs at WPIX-FM and WCBS-FM. In the 1980s, he was almost reunited with his old WABC program director Rick Sklar at a proposed ABC satellite station called "SuperRadio." But the project never got off the ground.
Dayton died April 28, 1995.
Enjoy Bob Dayton on KRLA (UNSCOPED) here.

Enjoy Bob Dayton on KRLA (SCOPED) here.

(The Joe Fazio Collection)
---