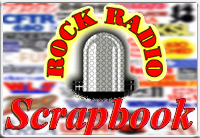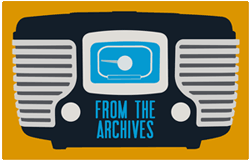 Talent: TED MICHAELS
Station: CHSC St. Catharines, Ontario
Date: July 18, 1978
Time: 17:08

Robert Earl Redmond is well-known as the man who founded St. Catharines, Ontario,-radio stations CHSC and CHSC-FM (later CHRE) in the late '60s, and several other stations. But one of his biggest contributions to the community had nothing to do with radio.
In 2003, Redmond donated $750,000 for urgently needed patient care equipment in the emergency room of St. Catharines General Hospital. In making the donation, Redmond said...
"Since the start of my broadcasting business in 1967, our community of Niagara has graciously accepted our AM and FM radio stations (CHSC 1220 AM, CHSC-FM, CHRE 105.7 FM). The success of my business was achieved through the listening audience and local business that always supported us. It is because of the tremendous response to all aspects of our broadcast business that I feel I am now in a position to give back to our community. Every family needs health care at one time or another and my family feels very strongly about this donation. We are very proud to be in the position to help the St. Catharines General Hospital Foundation purchase the urgently needed patient care equipment for the ER."
Redmond's broadcasting roots run deep. A native of Cobalt, Ontario, he got into the business in 1946 at the tender age of 16 at CJKL Kirkland Lake. He later moved to Roy Thomson-owned stations in Timmins and Peterborough. In 1958, he became vice-president of CHOW Welland. In the late '60s, Redmond launched CHSC and CHSC-FM (later CHRE) - the first simultaneous launch of an AM-FM combo in Canadian radio history. He later founded CKRY-FM Calgary, CJEZ-FM Toronto, and owned CHNR (now CHCD) Simcoe, Ontario.
Redmond died May 7, 2005 in St. Catharines after a long illness. He was 76.
One of CHSC's long-time on-air mainstays was Ted Michaels (by 2006 he was at CHML Hamilton).
Enjoy an aircheck of Ted Michaels here.

(The Don Shuttleworth Collection)
---