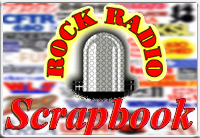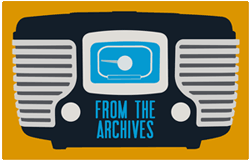 Talent: TOM FULTON
Station: CKFH Toronto
Date: September 8, 1967
Time: 31:13



It was 1967 and the times they were 'a changin'.
Rock 'n' roll radio was no longer the preserve of the AM band. FM stations had started to play rock, what with the emergence of stations like WOR-FM in New York and KPPC in Los Angeles.
The music was also changing. No longer was a rock station's playlist necessarily restricted to the Top 40. Concept albums were emerging, and some program directors were digging a little deeper for their music.
One station that really dug deep was CKFH. After years as a middle-of-the-road station, 'FH went rock on January 2, 1967 and Toronto radio listeners were in for a surprise. 'FH went way outside the Top 40, playing album cuts, R&B, British rock and Canadian artists that were not being played by its competitors. In many ways, it was underground radio on AM, predating the legendary CHUM-FM by a year-and-a-half.
The 'FH deejays were also special. Don Daynard, Dan O'Neil, Tom Fulton, Big "G" Walters, Kenny Wells, Norman B., John Donabie, Mike Williams and Gary Dean all had their own unique styles that made listening to Number 2 Radio such an experience. And imagine that, a station marketing itself as the number two station because everyone else is number one!

To enjoy Tom Fulton, click here.

(The Tom Fulton Collection)
---