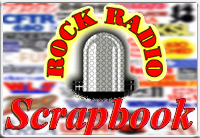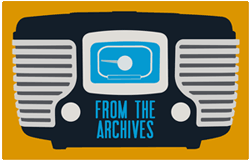 Talent: NICK NICKSON
Station: WBBF Rochester, New York
Date: January 28, 1963
Time: Pt. 1 - 26:58 (unscoped)
Pt. 2 - 18:43 (unscoped)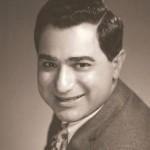 "The Ole Professor" was a Rochester institution for 60 years.
Nick Nickson debuted in Rochester at WARC (now WROC) in 1947. He moved to WBBF in time to be the station's first afternoon drive announcer when the station went Top 40 in 1955. Nickson regularly commanded high ratings throughout his time on air at WBBF, which ended in 1967 when he went into management. He later worked at WHAM, and did promos and commercials until his retirement in 2007.
Nickson died January 26, 2016 at the age of 93.
Enjoy Nick Nickson on WBBF (Pt. 1, UNSCOPED) here.

Enjoy Nick Nickson on WBBF (Pt. 2, UNSCOPED) here.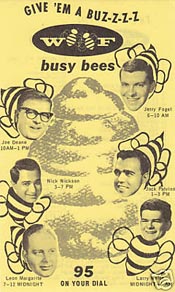 (The Don Shuttleworth Collection)
---