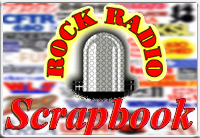 AIRCHECK OF THE WEEK
Edition #1136
Week of March 21, 2021

Talent: JACK ARMSTRONG
Station: WJAS Pittsburgh
Date: March 11, 1973
Time: 25:34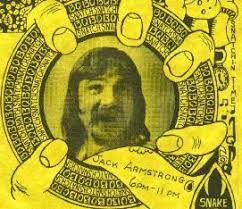 Jack Armstrong says goodbye to WJAS and introduces the new 13-Q, WKTQ.
On this aircheck less than two weeks after he left WKBW, Supermouth is his usual zany, fast-talking self on the eve of the official launch of 13-Q. Holding down the 6-10 p.m. shift, Armstrong was part of a staff of a brand-new station that included Sam Holman (mornings), Dennis Walters (midday), Mark Driscoll (afternoon drive), Batt Johnson (late nights) and Dave Brooks (all night).
Programming guru Buzz Bennett said he wanted "a madman on the air at night", and he certainly got that in Big Jack. Bennett had heard Armstrong at 'KB, and was so impressed he called the request line and hired him on the spot.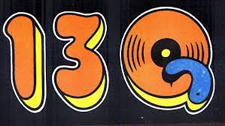 13-Q was popular right from the start, pulling a 15.7 share in the first book. In addition to the jocks - and the fast-paced format - a major part of 13-Q's appeal were the contests. They started with a $13,000 cash-call jackpot - big money in those days (and not too shabby now!). All you had to do to get the 13 grand was answer your phone "I Listen to the New Sound of 13-Q" when the station called. WKTU gave away $146,000 within its first six months of operation.
WKTU came along just around the time Top 40 AM radio was beginning a long fade, as listeners turned to FM. 13-Q put up a good fight, but In 1979 the WKTU format was scrapped and changed to adult contemporary. The WJAS calls returned in 1981 as the station switched to adult standards. It became a talk station in 2014.
Enjoy Jack Armstrong on WJAS here.


(From the archives of the Media Preservation Foundation and the collection of John Lund)


The Aircheck of the Week PREVIEW!



We're previewing the Aircheck of the Week on Facebook. Every Friday, we post the audio link to the Aircheck of the Week on Facebook with the full feature to follow on Sunday as usual.
---