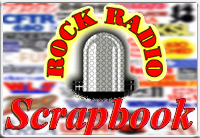 AIRCHECK OF THE WEEK
Edition #1143
Week of May 9, 2021


Talent: BOB LEWIS
Station: WABC New York
Date: June 13, 1965
Time: 25:29 (unscoped)
15:00 (scoped)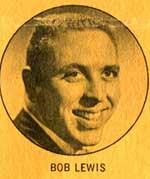 Bob Lewis starred on both AM and FM.
Lewis - known as "Bob-a-Loo" to his many fans - started at WABC in June 1962 on the all-night show, which he called the "All-Night Satellite." He came to Musicradio from WHNC New Haven and WMGM and WINS in New York. The late hours didn't agree with him, so he moved his peppy chatter to weekends and fill-ins. Despite his success and popularity, Lewis eventually tired of WABC. He wanted the opportunity for growth that free-form FM was providing - so he crossed the aisle in 1967 to WABC-FM where he did a show called "Some Trust in Chariots" while still doing weekends and fill-ins at WABC-AM.
Lewis left WABC entirely in 1969 to go to go cross-town at WCBS-FM. The station had just started a progressive rock format, and Lewis fit right in. He was a master of complex collages and montages of sound, when jocks were allowed to do that sort of thing. He worked at WNEW-FM in the '70s then did swing work at WYNY in the early '80s. Lewis was a well-sought-after voice talent, with a client list that included Volkswagen and IBM. He died in 1987 at the age of 49.
Enjoy Bob Lewis on WABC (UNSCOPED) here.

Enjoy Bob Lewis on WABC (SCOPED) here.

(The Bill Dulmage Collection)


The Aircheck of the Week PREVIEW!



We're previewing the Aircheck of the Week on Facebook. Every Friday, we post the audio link to the Aircheck of the Week on Facebook with the full feature to follow on Sunday as usual.
---