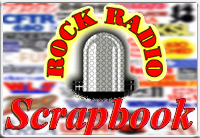 AIRCHECK OF THE WEEK
Edition #1140
Week of April 18, 2021


Talent: JACK LACY
Station: WINS New York
Date: April 18, 1965
Time: 1:01:12 (unscoped)
26:48 (scoped)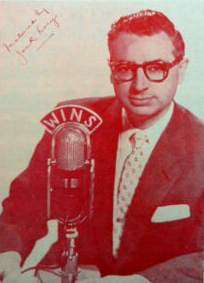 "You give us 22 minutes, we'll give you the world."
WINS made news in 1965.
In a ground-breaking move, WINS dropped its long-time Top 40 format on April 19, 1965 (see Rock Radio Goodbyes), becoming only the third station to adopt all-news programming in the U.S. So ended a long tradition of music programming at WINS, whose beginnings can be traced back to 1924, when it was housed in Gimbels Department Store as WGBS. Future baseball broadcast legend Mel Allen was a WINS DJ in the late '50s. Alan Freed, Murray the K, and Bruce Morrow (Cousin Brucie) would follow in the '50s, along with Mad Daddy, Paul Sherman, Jack Lacy, Stan Z. Burns, Stan Shaw and others.

After WINS went all news, Lacy worked at WBAL Baltimore and KIQQ Los Angeles. He died in Spain in 1996, aged 79.
We'll probably never know, but what's with all the pauses in the John Gleason newscast beginning around 19:26? Seems odd for an otherwise excellent sounding announcer. He's distracted by something.
Hear Jack Lacy on WINS (UNSCOPED) here.

Hear Jack Lacy on WINS (SCOPED) here.

(The Don Shuttleworth Collection)

The Aircheck of the Week PREVIEW!



We're previewing the Aircheck of the Week on Facebook. Every Friday, we post the audio link to the Aircheck of the Week on Facebook with the full feature to follow on Sunday as usual.
---