Looking for a way to support Rock Radio Scrapbook? Buy my book!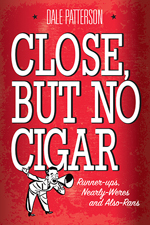 RECENT AIRCHECKS
OF THE WEEK...
(Contributors in brackets)

October 10
Jack Armstrong
WMJI, October 2, 1988 (Pt.5)
(Don Shuttleworth)

October 3
Sam Riddle
KHJ, August 13, 1968
(Joe Fazio)

September 26
John Novak
CKOC, September 18, 1973 (Pt. 2)
(Bob Seed)

September 19
Larry Neal w/The Wax Museum
KOMA, July 16/ 1995, (Pt. 5)
(Steve Green)

September 12
Robin Scott
WIL, September 21, 1961
(Don Shuttleworth)

September 5
Jay Nelson
CHUM, September 29, 1969 (Pt. 1)
(Doug Thompson)

Bob Sievers
WOWO. September 24, 1981
(Joe Fazio)

August 29
Bob Shannon
KDWB, August 25, 1965
(Bill Dulmage)

August 22
Bob Dayton
KRLA, August 14, 1969
(Joe Fazio)
August 15
Bill Wright, Sr.
WIBG, September 6, 1960
(Don Shuttleworth)

August 8
Mike Marshall
CFTR, August 9, 1974
(Mike Marshall)

August 1
Brian Skinner
CHUM, August 1964
(Kal Raudoja)

July 25
J. Michael Wilson
WKNR, July 1968
(Tom Howard)



CANADA'S AIRCHECK ARCHIVE
- Since October 29, 1996 -

Now with 1,548 audio exhibits

New Airchecks Every Sunday


AIRCHECK OF THE WEEK
Edition #1166 - October 17, 2021

PAUL SKI
CHLO St. Thomas, Ont.
October 22, 1968
(Contributor: Don Shuttleworth)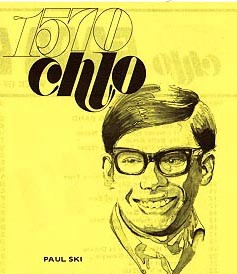 From teenage jock to broadcast icon. That was the story of Paul Ski.
Ski got his feet wet in radio when - as a Grade 10 student in the mid-'60s - he took the afternoon drive show at CHLO London. From there it was a magic climb to the top of the CHUM system, and then the pinnacle of Rogers radio division. After being named to the Canadian Music and Broadcast Industry Hal of Fame, he retired in 2014, capping a half-century career in radio.
Enjoy Paul Ski on CHLO from October 22, 1968 ... in the Aircheck of the Week.

NEXT UPDATE: October 24
---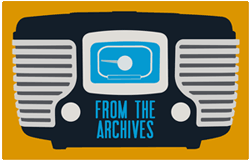 Each week we dig deep into the Rock Radio Scrapbook vault for more aircheck gold!

Click here for a surprise from the archive!
---
ROCK RADIO HISTORY
... IN SOUND




Rock Radio Airchecks: The '50s & before



Rock Radio Airchecks: The '60s



Rock Radio Airchecks: The '70s



Rock Radio Airchecks: The '80s



Rock Radio Airchecks: The '90s



Rock Radio Airchecks: The 2000s



Rock Radio Airchecks: Jingles



Rock Radio Airchecks: Christmas



Rock Radio Airchecks: Halloween



Rock Radio Airchecks: FM 108 Remembered
---
ROCK RADIO HISTORY
... IN WORDS




Rock Radio Lineups



Rock Radio Articles



Rock Radio Almanac



Rock Radio Jive



Rock Radio Quotes



Rock Radio Stories



Rock Radio Changes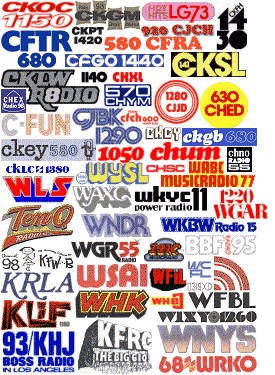 ---
---

---
Written, researched and produced by
DALE PATTERSON

Now in our 25th year online

CHOSEN AS A SPOTLIGHT SITE BY




AS FEATURED IN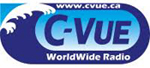 One moment they were here, the next they were gone. Great stations, legendary deejays faded into the ether, seemingly forever.
But wait! That great radio lives again right here at Rock Radio Scrapbook. The unforgettable stations like CHUM, CKLW, CKEY, CKFH, CFTR, 1470 CFOX, CKGM, CJMS, CFUN, CKRC, FM 108, WKBW, WGR, WLS, WABC, KHJ and so many others can be heard and read about here.
Enjoy legendary deejays like Alan Freed, Hound Dog Lorenz, Jackson Armstrong, Robert W. Morgan, Hunter Hancock, Cousin Brucie, Dan Ingram, Dick Biondi, Wolfman Jack, Al Boliska, Jay Nelson, The Real Don Steele, Tom Rivers, Brian Skinner, Marc Denis, Red Robinson and many others. Also here: the history, the lineups and the stories of a great radio era now gone but fondly remembered.
First, read a little about this site and then explore this tribute to a great radio era.
Thanks for placing Rock Radio Scrapbook on your cyber-bookshelf! And enjoy our Top 40 treasure trove!
---

Get a PREVIEW of the Aircheck of the Week every Friday on Rock Radio Scrapbook: Inside Edition, our official Facebook page.
---
"The dimensions of the radio are truly to be treasured."

- Charles Osgood
---
ROCK RADIO SCRAPBOOK
Canada's Aircheck Archive
© 1996-2021
Your e-mails are welcomed here.