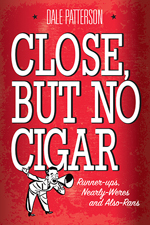 RECENT AIRCHECKS
OF THE WEEK...
(Contributors in brackets)

November 3
Gord Robson
CHED, November 20/87
(Charlie Ritenburg)

October 27
War of the Worlds
WKBW, October 31, 1971
(Scrapbook archives)

October 20
Mike Rivers
KJW, October 27, 1972
(Don Shuttleworth)

October 13
Jack Armstrong
WMJI, October 2, 1988
(Don Shuttleworth)

October 6
Ted Richards
CKLW, October 30, 1972
(Charlie O'Brien)

September 29
Jefferson Kaye
WKBW, March 25, 1966
(Don Shuttleworth)

September 22
John Majhor
CHUM, 9-22-77
(Doug Thompson)

September 15
WFIL Profile
WFIL, 1972
(Bill Dulmage)

September 8
Jack Spector
WMCA, 9-10-65
(Charlie Ritenburg)

September 1
Lucky Pierre
WBNY, July 9, 1961
(Bob Skurzewski)

August 25
Jason Clark
CHAM, September 22/79
(Bob Seed)

Bob Sherwin & Terry Ott
CHML, August 27-28/05
(Terry Ott)

August 18
Don Berns
WDRC, August 26, 1967
(Joe Fazio)



CANADA'S AIRCHECK ARCHIVE
- Since October 29, 1996 -

Now with 1,385 audio exhibits
Home of the CHUM #1 Songs Montage
AIRCHECK OF THE WEEK
Edition #1065 - Week of November 10, 2019
DON BURNS
KRLA Los Angeles
November 18, 1970

Don Burns loved the Southland.
Born in Santa Monica, the man with the awesome set of pipes spent most of his career in southern California, with stops at major Los Angeles stations like KRLA, KISS, KIQQ, KOST, KUTE and KTWV. Burns, whose career began in 1963, also jocked at KKUA Honolulu and KOL and KJR Seattle before settling in Los Angeles in 1970. He's not be confused with Don Berns of WKBW and CFNY fame, or Donny Burns of CHUM and CKGM.
Enjoy Don Burns on KRLA from November 18, 1970 (UNSCOPED) ... in the Aircheck of the Week.
Thanks to Tom Howard for this great aircheck!
---
ROCK RADIO HISTORY
... IN SOUND




Rock Radio Airchecks: The '50s & before



Rock Radio Airchecks: The '60s



Rock Radio Airchecks: The '70s



Rock Radio Airchecks: The '80s



Rock Radio Airchecks: The '90s & beyond



Rock Radio Airchecks: Jingles



Rock Radio Airchecks: Christmas



Rock Radio Airchecks: Halloween



Rock Radio Airchecks: FM 108 Remembered
---
ROCK RADIO HISTORY
... IN WORDS




Rock Radio Lineups



Rock Radio Articles



Rock Radio Almanac



Rock Radio Jive



Rock Radio Quotes



Rock Radio Stories



Rock Radio Changes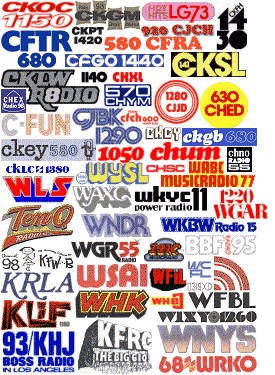 ---
---

---
Written, researched and produced by
DALE PATTERSON

Now in our 24th year online

CHOSEN AS A SPOTLIGHT SITE BY




AS FEATURED IN




One moment they were here, the next they were gone. Great stations, legendary deejays faded into the ether, seemingly forever.
But wait! That great radio lives again right here at Rock Radio Scrapbook. The unforgettable stations like CHUM, CKLW, CKEY, CKFH, CFTR, 1470 CFOX, CKGM, CJMS, CFUN, CKRC, FM 108, WKBW, WGR, WLS, WABC, KHJ and so many others can be heard and read about here.
Enjoy legendary deejays like Alan Freed, Hound Dog Lorenz, Jackson Armstrong, Robert W. Morgan, Hunter Hancock, Cousin Brucie, Dan Ingram, Dick Biondi, Wolfman Jack, Al Boliska, Jay Nelson, The Real Don Steele, Tom Rivers, Brian Skinner, Marc Denis, Red Robinson and many others. Also here: the history, the lineups and the stories of a great radio era now gone but fondly remembered.
First, read a little about this site and then explore this tribute to a great radio era.
Thanks for placing Rock Radio Scrapbook on your cyber-bookshelf! And enjoy our Top 40 treasure trove!
---

Get a PREVIEW of the Aircheck of the Week every Friday on Rock Radio Scrapbook: Inside Edition, our official Facebook page.
---
"The radio craze ... will soon fade."

Thomas Edison, 1922
---
ROCK RADIO SCRAPBOOK
Canada's Aircheck Archive
© 1996-2019
Your e-mails are welcomed here.